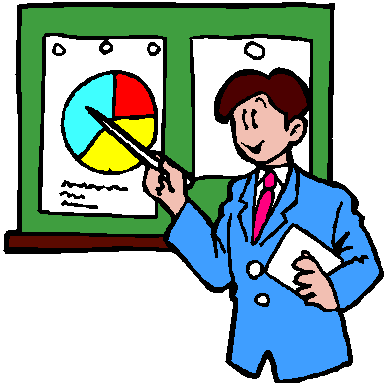 By
Luis Galarza
-
Internet Marketing Tips
.
Discover The Facts About Internet Marketing And Get Tips To Learn How To Make Them Work For You!

Internet marketing is an ever changing media that has a lot of myth and facts, right now I want to give you some insights about this powerful communication channel that gave regular people the tools to compete at the same level as any top corporates. Specially with the introduction of blogs average Joes learn how simple was to create
money
making assets with the help of a computer and a good Internet connection. And even before blogs was there was
eBay
, which let some
smart entrepreneurs
say good bye to the 9 to 5 jobs and make an steady income online. This post is the first one of a series of articles that I going to blog about in the next few days, I hope you enjoy the ideas.
Here is what you should know about
Internet marketing
:
Fact #1:
What is Google's core desire and long term goals? If you few follow Google's news sometimes you may already know that their mission is to create the biggest
marketing and advertising system
in the world.
So, my question to you is, what is your core desire? What is your long term goals? Are you doing anything to keep yourself on the path of success? Or, are you seating down waiting for the next big thing? Successful entrepreneurs don't wait, they create the next big thing. Successful entrepreneurs don't dream, they set goals and create action plans to achieve them. You need to answer the "why?" question and find your core desire that will push you close to success everyday.
Fact #2:
The myth is been busted! Smart entrepreneurs have learned that new media don't kill the traditional one...
It's true, the same thing marketers said about other new medias and we never saw it happen, we know that radio didn't kill print media, TV didn't kill the radio, and online video and podcast will not kill TV. Instead of thinking and getting worry about what media or channel is going to die next what about we try to learn how to use current marketing communication channels strategically, and put some creativity in place to bring innovation into your business, at least this way you can make or increase revenues.
Fact #3:
New media have divided people's point of view. Audiences have mature, become smart decision makers, and they don't want to believe what you are trying to say.
This is completely true, now and days you cannot just put at a website by a few ads on top sites or through PPC and expect to become a millionaire, that doesn't work the old days of instant credibility just for having a well design website was gone long time ago... In todays Internet market you need to be remarkable and resourceful to hit success. A few ways to do this is by writing unique quality articles, distribute interactive media like videos or audios, create web authority with social media, and on going relationships with your prospects and customers with email and strategic blogging.
Fact #4:
Online advertising is booming, but Internet advertising growth will eventually drop from the current 30 percent increase rate... But you need to see the silver lining.
This doesn't mean that virtual real estate will not generate money any more, what this mean is that eventually most businesses will be online spending advertising money, and the market will be an steady channel. So you need to make sure you start creating online assets that will provide you with an passive income.
Fact #5:
Search engine technology mix with their highly relevant target users has provide us with better ROI by giving us higher
conversion
rates.
The miracle of PPC or pay-per-click advertising put the power of making money online in the hands of beginners, small businesses, and big corporates. Yes, PPC doesn't care how big are you, what works here is how much you know about this Internet marketing platform and how good are at copywriting, testing and tracking, and campaign optimization. Remember here is all about responses.
Fact #6:
Your marketing is a TV channel and your audience have the remote... they control the conversation, they control the story, and your
marketing
message.
Regular Internet marketing won't work, being good at what you do won't work, you need to be better, you need to be remarkable, your message need to meet your audience expectations, your message needs to be easy spread and need to encourage people to share it with the world.
Fact #7:
Acquiring customers from social media is very cost effective because is
free
.
Social media marketing works and if you aren't putting at use you are missing out a big chances to increase your web authority and credibility with the potential to build a large targeted fan base that can turn into your customers. Actually you will kill your online business fast.

Do you remember what Bill Gates said a while ago? He said

"In The Future Will Be Only Two Types Of Businesses, Those With A Website And Those Out Of Business"

, something that is very true, but let me give you my version of this quote...



"In The Future Will Be Only Two Types Of Internet Businesses, Those Embracing Social Media And Those Out Of Business"

By Luis Galarza :)
Did I miss any top facts? Or you think these are it?
Don't be shy and share your tips by clicking the comment button below.
To learn how you can be part of an online association full with Internet business experts and marketing advisers by visiting the
IEC
.
To your success,

Luis Galarza, Internet Marketing Consultant In Massachusetts.
Free Internet Marketing Tips For Beginners
.
.