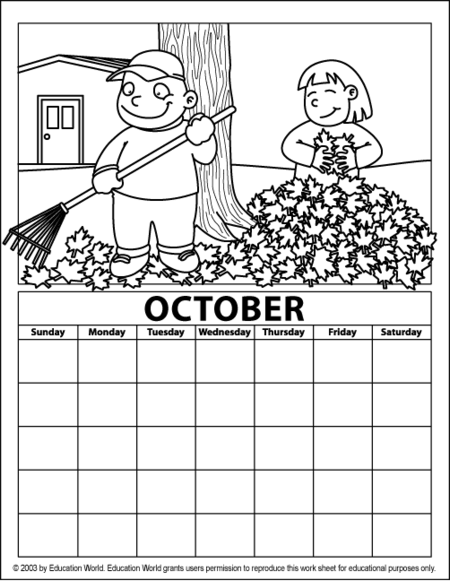 By
Luis Galarza
-
Internet Marketing Tips
.
So, I'm Ready To Become An Internet Marketing Entrepreneur! But, What Products Can I Sell Online? What Are The Best Selling Items On The Internet This September and October 2008?

OK, I know the month of September is almost over but that doesn't mean you can not be able to make money online promoting the
best selling items on the Internet
right now, these products are so popular that is no way you can increase your month end income a bit. The secret to start a successful home base business
selling on the Internet
any of these items is all about three words
"Taking Action Now"
. Yes, that's it, I know you maybe was expecting the magic secret code of
Internet marketing
, the truth is that there is not magic code, is just setting goals, writing a strategic planning, taking daily actions, testing those actions, and improve those actions.
Below I added two tips to help you
start selling online
in less than
48 hours
... Yes, is possible if you know how, and the thing is that is not difficult, but will need some hard work if you want to really make some extra money before this month end, which will give you the push to continue next month even stronger. So, don't forget to read the bottom part of this article.
September and October 2008 Best Selling Items On The Internet Hot List:
Back To School Products.
School already started, but there are a lot of people still looking for school supplies and accessories, searches still high and these can make you some or a lot of cash if you act now, of course. Some of those hot supplies are:
Schools Supplies.
Backpacks.
Bags.
K-6 supplies.
Books.
Computers.
As you know computers are always been one of the
best selling electronic
items online, that's why it has it's own category. Here are some of the hot computer goods this September and October:
Laptops.
Monitors.
PDAs.
Desktops.
Printers.
Software.
Electronics.
Last
Christmas
digital cameras and video games were the most popular products on the Internet, but by now some of that has change, which also give us some views of what this Christmas hot sellers are going to be, but I'll talk about that tomorrow. Below are the hottest electronics for this month:
Cellphones.
Digital Cameras.
MP3 Players.
TV and Video Items.
Video Games.
DVD Players.
Student In Dorms.
Focus your
Internet marketing
campaign on college students can become a very lucrative alternative for your online business or money making venture. Many entrepreneurs have found that targeting college students can turn into big business, and the market still have a lot of room for new smart netpreneurs who want to monetize using strategic marketing campaigns that convert. Here some of the items those students want right now:
Dorm-room Essentials.
Room Accessories.
Laptops.
Stylish Backpacks.
Stylish Bags.
Clothing.
Before clothing was one of those products that took a lot of time to be accepted as an e-commerce product, because many people really need to touch, and try it on before buying. But, with new web technology, better customers services, good guarantees, and the fact that people notice that buying cloth online were no different from buying it from a paper catalog, that turn clothing into a hot selling good. Here is what people want to wear right now or at list the most popular categories:
Women's.
Men's.
Teen.
Lingerie.
Shoes.
Accessories.
All this categories are popular right now and can generate a good substantial income for you, just harry. Halloween products aren't included here because I plan to write a post just about that before Friday.
Tip:
When doing your
keyword research
go after the long tail to speed up your success. If you don't know what's the long tail is, here is an example: If you are going to target your marketing campaign to the "computer" which is one of the
best selling items on the Internet
I mention above, you need to know that "computer" is the main keyword, which has a lot of competitions and will be very, very, very difficult for you to optimize your site or blog for that keyword, and if you thinking on using PPC (Pay-Per-Click) advertising like Google Adwords, you must know that targeting the main key phrase will be very expensive, up to $15 to $20 per click.
The long tail is simply a longer key phrase use by web users who are looking for specific information or product related to the main word. In the case of the "computer" keyword the long tail can be something like "black desktop computer in New York", this phrase is cheaper and easier to optimize your site for.
Internet Marketing Tips To Make Money Online.
You can use many ways and strategies to create a new revenue stream with any of those best selling items, right now I going to give you two tips monetize this opportunity...
1. -
Find this products
below wholesale provided by drop-shipping vendors
, then
open a store on eBay
and list at least 5 products on the right category using good headline sales copy to make it appealing to buyers, then use good description and list the benefits with bullet points, this is the easiest type of sales copy you can apply successfully. because you're not an
eBay powerseller
, you need to bring some traffic to your store so you can boost your bids and your sales, to do that you can use PPC targeting the long tail, also you can open a
free Squidoo account
where you need to provide some good unique information and link back to your eBay store, plus you can add eBay items right from the Squidoo integrated affiliate system, which can give you more stream of income per lens or
Squidoo webpage
.
2. -
Use
Google Knol
and Squidoo to create a mass marketing campaign targeting the hot products that you like or have interest on, because this way you will put more efforts in building better pages with these two already
search engine optimize
content management systems. Google Knol will make you money with Adsense and affiliate programs, and Squidoo with their affiliate system, other affiliate programs, and you can use them to link to your main blog.
You can use these two tip and make it work for you, you can also mix the two to maximize your profits. After you income sites are set up you can
increase traffic
and your revenue by
testing and tracking
more Internet marketing strategies. Don't forget to write a simple marketing plan to help you get the best out of these best selling items.
To learn how you can be part of an online association full with expert on selling on the Internet and web business advisers by visiting the
Internet Entrepreneurs Club
.
In Conclusion:
Each of the hot items from this list can be turn into profits, just remember that some strategies for selling on the Internet need some investment from your part and some work. Just
research the keywords
and make a list of long tail phrases that can be turn into cash. Don't try to create a marketing program for each popular product, instead pick one or two that you would like to learn more about or already know something about and make it work... You can pick other niches after learning how to make it work successfully.
To your success,

Luis Galarza, Internet Marketing Consultant In Massachusetts.
.