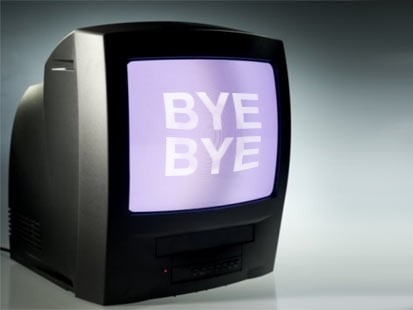 By
Luis Galarza - Marketing Training.
Well, eBay Do Not Want Your Digital Products Like eBooks, Audio Books, Video Training, and Software To Be Sold On Their Auction System... But Still Hope!

Yes, my dear infopreneurs (information entrepreneurs)
eBay
give us some hope to keep leveraging their massive web traffic of online buyers by giving us the option to promote our
information products
through their classified ad system. eBay classified ads has a small investment of $9.99 per every 30 days.
Here is the page to the official annoucement:
http://www2.ebay.com/aw/core/200803241300132.html
It's true this is a different and a little harder way to sell your digital information products on eBay... But, as you know the Internet is an always changing marketing channel and business landscape. Almost everything on the Internet can be change by tomorrow, by you, by web users, by me, and by the big companies like eBay, Google, or Microsoft.
So, what can you do all this changes?
Well, real entrepreneurs will adapt to the changes and look at those changes as a new or different opportunity to make money online. To learn more about what I mean when I said "
Real Entrepreneurs
" read an article I wrote title
"12 Internet Business Tips For Beginners To Go From Dreamers To Entrepreneurs"
.
I got this news from an one of
Derek Gehl's
eBay and Marketing newsletter
, where he keep us inform about all the new changes on eBay and he provide tips on how to make those changes work for you. He actually give a few strategies to help infopreneurs take advantage of this new developments.
Tip 1.

Just use the classified ads and promote your ebook or any type of digital information product you want to market on eBay. Just make sure you test your sale copy and track the results, then optimize your classified ad until you find a winner.



Tip 2.

If you still want to sell your digital product through eBay auction system, just put your product on CD or DVD which will turn your downloadable digital product into a physical item, and this will make it right for the auction system. To do this just go to Lulu, Cafepress, and Kunaki, this information product distribution services don't need up-front investment and they handle everything for you... You just need to bring the traffic.



Tip 3.

Sell resell right to your product this can increase your profit per product and you will have an army of resellers promoting your product with your name and contact information in it.



Tip 4.

Sell inserts advertising to other information marketers that are selling a complementary digital product that doesn't compete with your own.



Tip 5.

To increase your infoproduct sales, you can offer classified ads shoppers the option of getting your product on CD or DVD for an extra small fee. For example: If you're selling an video download for $17, you can sell the DVD version for $27 or more...
There are many ways to make money with the new business changes at eBay, just use your creativity and analyze other ways you can use this new development in your advantage.
Resources:
-
Insider Secrets To Selling On eBay
.
-
eBay Classified Ads
.
-
Auction Inspector Software for eBay
.
To learn proven Internet marketing strategies, I recommend you to check
Insider Secrets To Marketing Your Business Online 2008 Version
. This is the number one Internet marketing training for over 10 years.
In Conclusion:
It doesn't matter how bad something looks, there is always a way out... Brainstorm some ideas, create a marketing plan for your products, take action, then track and test the results from those actions.
To learn how can you be part of the
Internet Entrepreneurs Club
for only $2.95
click here
.
To your success,

Luis Galarza, Internet Marketing Consultant Massachusetts.

About Author: Luis Galarza is a respectable Internet Marketing and Small Business Consultant in the area of Leominster and Fitchburg, Massachusetts. Also, he had teach 100's of entrepreneurs how to make money online and offline without their own product.

A proud member of
Technorati tags:
Luis Galarza
,
Online Marketing
,
Digital Products
,
Selling eBooks On eBay
,
Sell On eBay
,
Sell Infoproducts
,
Selling Online
,