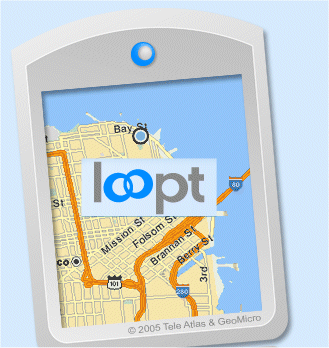 By
Luis Galarza - Internet Marketing Beginners Training Guide Blog
Mobile 2.0. Loopt Launch New Social Networking GPS Service For Cell Phones!

Loopt takes cell phone social networking for cell phones to a different level. Lootp is a global positioning system company that launch a social tracking tool that helps cell phone users find thier buddies through the wireless operator Boost Mobile, which is a service own by Sprint-Nextel. Image source: Slipperybrick.com

The mobile 2.0 service uses GPS to help their users find friends celullar phones anywhere in the U.S. They can also zoom in and out of a city map to locate the exact place where their buddies are.

One of the coolest Loopt features is that you can broadcast your location to a selected group of friends cell phones, you will remain connected to all those places and events. Your location can be updated manually or automaticaly. In order to set up your main location or the last place you were you need to do it manually, but your current location will be updated automaticaly every twenty minutes using Loopt GPS Mobile system.

If concern about your pravicy, Loopt Social Mobile GPS service has that cover by using a closed network only friends can share locations with each other. Also, you can choose who you want to share your location with and you can hide your wireless location anytime you want from the web or your cell phone.

Also the new cellular provider Helio has launch their own GPS service called "Buddy Beacon."


To your success,

Luis Galarza, Internet Marketing Consultant


About Author: Luis Galarza is a respectable Internet Marketing and Small Business Consultant in the area of Leominster and Fitchburg, Massachusetts. Also, he had teach 100's of entrepreneurs how to make money online without a their own product. For more information about his Free Affiliate Marketing Course.



A proud member of