Test Your Marketing Knowledge With A Free Quiz From Quizmoz.com!...

Taking a small quiz for different thing you know or want to know is a great way to do three things:
See if you have what it takes to be in the market or career you are following.
See the areas where you need to improve or need to outsource for help.
By taking a quiz is a forward step to put yourself in a learning environment.
I recommend you to go to
Quizmoz
(where you can test yourself, or create polls for others to take) and take a free quiz, this is a fun way to learn and...
To help you identify topics that you can turn into content for your niche business.
And To help you get to know what people is asking about a specific topic, this data can help your product creation effort, which can turn into developing a valuable product or service.
My Score.
The small
marketing quiz
I took was very good, it wasn't as challenging as I wanted to be. But, it was good enough to actually make me think for a minute or two on one of the questions.
Check my results: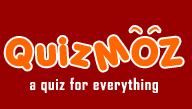 LUIS GALARZA's Marketing Quiz Score Report

Total number of questions: 14

Total number of correct answers: 14

Your QuizMoz Score: 100%

Average Score for this quiz: 60%

Number of people taken this quiz: 553

Maximum score for this quiz: 100%

More quizzes


So, don't wait go and test yourself... And let know how you did, by sending me a tweet to
@Luis_Galarza
or posting your score in the comment area of this article.
Here is another way to put yourself in a learning environment, just check the
Internet Entrepreneurs Club
where you not only learn from top experts by you can also be part of an elite forum full of online marketers to share and get advice!
Recommended Resources.
Recommended Books.
Keep learning, knowledge is power my dear friends!...

To your success,
Luis Galarza,
Internet Marketing Consultant In Massachusetts
.
or
Share this article with this button...