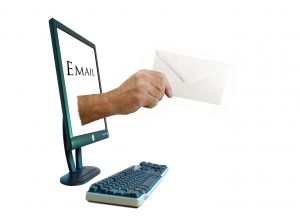 By
Luis Galarza
-
Internet Marketing Tips
.
As you know using squeeze pages or email lead capture landing pages also called name squeeze are the best way to build a long term online business that will actually make you a passive income for years to come. That and more is the power of ethical list building.

It doesn't matter if you are promoting your own products or affiliate programs,
squeeze pages
are an excellent
Internet marketing
tool that is design to be a list building automation tool. Name squeeze sites are usually very small and the email opt-in form is in the "over the fold" area of your page.
Over the fold is the part of a website a visitors see without scrolling down, is just the part that fits right on their computer screen. Actually this is a good
email marketing strategy
use to increase number of daily subscribers, so just make it easy for your visitors to sign up for your newsletter.
Here are a list of the main element use by successful squeeze pages:
1. Headlines -
Remember the headline is the most important part of your of your landing page, your headline is what makes the sale not your graphics. Your sales copy can make your campaign a winner or can kill it right form start, so make sure you master this element.
2. Images And Graphics -
OK,
images
don't make sales, but they can actually increase your response rate when they are use right... so, make sure your graphics are professional design.You can use images for your header, product, company logo, footer, and other page design enhancement things like buttons, custom bullets, etc.
3. Sales Copy -
this is the text under the headline. The actual sales letter of your squeeze page, this is where you engage your visitors and give them more reason why they should sign up for your email newsletter or course.
4. Sign-up Form -
This where your visitor write their contact information you are asking for. To increase sign ups only ask for their name and email address, big companies usually ask a lot of information, but this companies are already build a national or global brand and is easy for these firms to collect every single piece of information about their new subscribers without risking
conversions
. For us, the little guys, we need to build a strong relationship before we get any more information or make any sales.
5. Colors -
Make sure your name squeeze site colors match with your logo or with your main site overall design.
6. Privacy Note -
This is nothing else than the "We promise to keep your details private" phrase shown underneath the email subscription form. This little line is an standard note use by many marketers. But, is also good to offer a link to a "Privacy" page where you can put more details about your nondisclosure terms.
7. Disclaimer -
Here you are going to explain about what people can really expect from applying your tips. Avoid any lies or try to over extend the truth, just telling what it is, and that you aren't responsible if they don't achieve the same results, because results can be affected by action plans, goals, budget, etc...
8. Sales Page URL -
Right after your visitors opt-in they can send to a "Thank You" page which is also where you will first introduce them to your main product, small back end product, a affiliate program, or a OTO (One Time Offer) page.
Squeeze Pages Conversion Tips.
1.- Testing And Tracking -

I recommend you to test and track everything to know what's making your visitors sign in, this way you will have enough marketing data that will help you tune and improve your squeeze pages to maximize results.



2.- Squeeze Page Boosters -

Now is the age of interactive media on the web, and you can use this in your favor to turn more visitors into hot leads by using online video or audio to communicate your message to your audience in an interactive way.



3.- Diversify -

Use different design and sales copy per each product or affiliate program you are marketing. Also, use different squeeze pages for specific audiences, and advertising channels. Then twist and tune to increase opt-in conversions.
One of the success factors of the
Internet marketing fundamentals
is list building, and a lead capture page or name squeeze can help you add that important factor to your marketing mix.
To learn how you can be part of an online association full with expert on Email marketing and web business advisers by visiting the
Internet Entrepreneurs Club
.
Recommended Resources.
-
Email Strategies Explained
. Advanced Email List Marketing.
-
Get Messages Read
. Secrets to get Subscribers Read and Response.
-
Subject Line Secrets
. Get Them To Open It.
-
Search Marketing Lab
. Updated daily.
-
Insider Secrets To Marketing Your Business Online
. All in one training course.
In Conclusion:
Just do like the pros, try to add
list building
to everything campaign... Email marketing and list building can be very simple, just use it right. And please don't spam anyone, and
avoid any other email campaign mistake
.
To your success,

Luis Galarza, Internet Marketing Consultant In Massachusetts.
.